In this blog, the focus is about Vegan Snacks! So do yourself a favour, put the kettle on, (or shout, oi, hun. Love you loads, make me a cuppa please), and grab a few nibbles. Why not... Sit back and read on.
It's 11 a.m. On a weekday.
You got to work at 8. Which means you have breakfast around 7. Lunch is being pushed to 1 because a massive influx of work keeps coming your way and your boss needs you to get it done by the deadline which is coming up fast.

But your stomach…
It growls, it cramps. It hurts. You feel light headed. You know you need to eat something.
Just a snack…
But your vegan. And vegan snacks are hard to come by.
...Right?
No. Not any more. They don't have to be hard, difficult, or expensive. In fact, vegan snacks are far from it.
***
Was that a pretty realistic scenario for you?
Before going vegan, I snacked with no shame and the intention of being healthy. I would eat Veggie Chips, Babybel Cheese, and cheddar flavoured Rice Cake snacks after school, in between class, and even with my lunch like nobody's business. I would occasionally slip in the old chocolate chip cookie + a few Pringles combos for a little bit of salty and sweet action as well.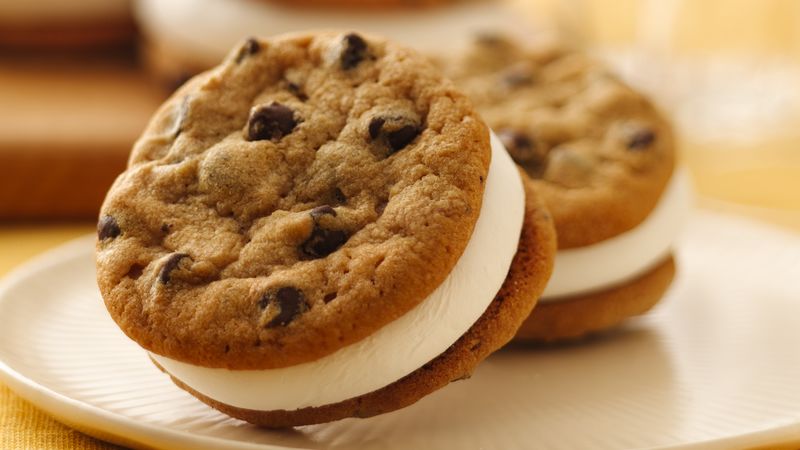 *reminisces*
Since having gone vegan with a stronger intention to eat healthier, however, I do not consume most of these things anymore.
Most.
Because some of these pre-packaged snacks are secretly vegan! And truth be told, we all need a teensy amount of junk in our lives every now and then. Especially for those tough times. You know what I'm talking about.
But what about the superfluous amount of good times we have in our lives too? We don't want to punish our body's by just eating pre-packaged corn and sugar infused convenience all the time. It's the opposite of an energy booster... It drains us.
Especially when you're packing a snack for work, school, a road trip, etc.
SO, lo and behold, a list compiled by making your own or store bought accidentally vegan snacks to keep you full, satisfied, and tending to your hunger needs during all life's relatable events!
SNACKS FOR GOING TO THE MOVIES
Heavily buttered popcorn, fried chicken, jalapeño peppers with cheese, milk chocolate and ice cream. AKA nothing for us vegans, here! While it's always recommended to bring a make-your-own snack from home for the healthier alternative, movie theatres actually carry some hidden vegan treasures. Keep your eyes peeled next time you go to see this month's latest blockbuster or foreign film.
MAKE YOUR OWN: crispy chickpeas! A higher protein alternative to popcorn that contains less fat, you'll be tempted not to finish a whole batch in one sitting. Switch out the thyme seasoning for lime juice for a little bit more of a tropical kick. Recipe here: https://itdoesnttastelikechicken.com/crunchy-roasted-chickpeas/
PRE-PACKAGED: Sour Patch Kids are vegan! Mm, mm. I know what I'm getting next time I go... Adults love them, so too do the kids, so just make sure you have a few packs to share.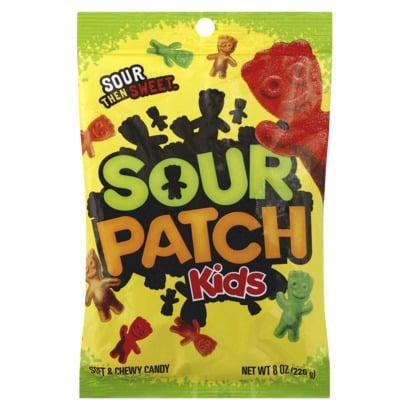 SNACKS FOR WATCHING A MOVIE AT HOME
Watching a movie at home means wearing the baggiest pants you can find, using 5 layers of fluffy blankets, and going all out with your movie snack spectacular! This is lowkey one of my favourite past times with friends or just me, myself, and I. Plus a facemask? Absolute heaven.
MAKE YOUR OWN: Nachos. Yes. Better than anything you can get at the movie theatre which ISN'T EVEN VEGAN ANYWAYS! No thank you. Take your favourite tortilla chips and place them on a microwaveable plate. Grate several sprinkles of our Violife Vegan Cheese Original Flavour Block on top. Add toppings like olives, chives, sun-dried tomato, and black beans on top of that for the ultimate watching a movie at home indulgence. Microwave until the cheese is melted. OR compile the same ingredients into a cast-iron skillet and melt in the oven for thorough heating and crispiness. You won't regret it! We have a cracking Vegan cheese sauce recipe on the website.
PRE-PACKAGED: Holy Moly guacamole with your favourite tortilla chips! Less hassle, but equally as delicious. Also, it's healthy, so THAT'S a bonus! You can even use the same toppings! Maybe even serve a margarita with this? Mhm, VERY down. SIDE NOTE: Use this to top off your vegan nachos.
SNACKS FOR WORK
Okay, time for the responsible stuff. Work can be super draining which is why it's essential to have a snack that will get you through those last few hours until lunch with as much energy and competence as you can muster.
MAKE YOUR OWN: Trail Mix or Turmeric Snack Bites. Wait, say what? That's right. 2 super nutritious and straightforward snacks you can throw together the night before in 10 minutes or less! Both contain a necessary amount of proteins and fats that are proven brain power foods which will get you through that 11 a.m. Meeting like a champ. For trail mix-- combine ¼ cup of your favourite nuts and ¼ cup of your favourite Add raisins, dried cranberries, or other dried fruit with a tiny splash of vegan chocolate (if you dare) for added sweetness. Place in a bag, shake and take. As simple as that! For the Turmeric Snack Bites, see the recipe here: https://www.asaucykitchen.com/turmeric-snack-bites/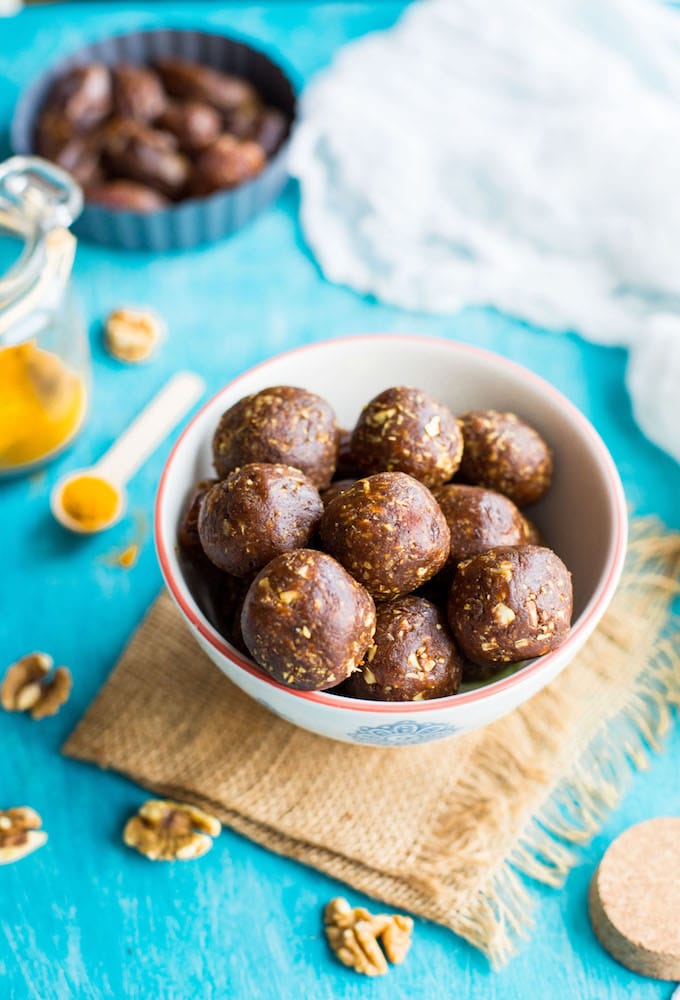 PRE-PACKAGED: Fruit by the Foot. LOL. Bet you weren't expecting that. This delicious childhood favourite is, in fact, vegan! Something I totally learned myself. Great for those harder days when you need a vacation. Or to be a little kid again. You can also buy it in the UK.
SNACKS FOR SCHOOL
Let's say you're in class (or maybe your kids are). The teacher is giving a lecture. The rest of the room is silent. You pull out a carrot stick. Open your mouth to take a large bite and... CRUNCH...Everyone turns to look at you. How awkward. Why would you bring carrot sticks to a lecture? Wasn't thinking? Don't worry; these vegan snacks are soft enough so that you can get your food fix without being stared at.
MAKE YOUR OWN: Crackers and Violife vegan cheese sandwiches. Yes. Choose your favourite vegan crackers (I tend to like ones that have some chia or flax seeds added to them. If they're made of rice flour, even better because they're gluten-free and are softer when you bite into them) and spread our Violife Vegan Cheese Original Flavour Creamy onto one side of one cracker, then add another, forming a sandwich. Slices of our Violife Vegan Halloumi Mediterranean Block work well here as well. SIDE NOTE: Ritz crackers, original flavour are VEGAN and can be used to!
PRE-PACKAGED: UNCRUSTABLES. A childhood favourite. FAVOURITE. Soft and filled with generous portions of decadent peanut butter and jelly, these little pocket sandwiches will be sure to keep you focused and your hunger at bay. Make sure they're defrosted first! Speaking to Vic and Phil, I didn't know 

UNCRUSTABLES were not sold in the UK and were just an American thing... We do have some crazy foods and this is one.
SNACKS FOR STUDYING
Is it midnight, and you've still got 3 chapters of the best textbook known to humanity to get through? Never fear, your concentration guru is here.
MAKE YOUR OWN: Sweet potato fries. The complex carbs of sweet potatoes are a guaranteed brain food that will help you stay focused and full until bed! Set your oven to 375 degrees Fahrenheit. Slice your desired amount of sweet potatoes lengthways to form as skinny or thick cut fries as you would like. Add 1 tablespoon of olive oil. More if you think you need it. A dash of salt and pepper will do. OR, some chilli lime seasoning. My favourite. Use your hands to toss the ingredients in a large bowl or parchment paper lined baking dish. Bake for 17 minutes. Take out and flip. Then bake for another 17 minutes. Enjoy with ketchup, Holy Moly guacamole, or some melted Violife Vegan Cheese Original Flavour.
PRE-PACKAGED: Hippeas. Made mainly of chickpea flour, these crunchy snacks are easy to access and filling as ever. They come in a wide variety of flavours like bohemian barbeque, vegan white cheddar, and Sriracha sunshine AND were created by Leonardo DiCaprio so there's literally no reason why you shouldn't try them.
SNACKS FOR SAD TIMES
We all have them. The following snacks are sure to help mend a broken heart.
MAKE YOUR OWN: Peanut butter cups. Yes. So easy and so good. I'VE DONE IT. Totally fun too because you can customize them by using dark chocolate or white chocolate as the exterior, different nut butter as the interior, maybe even add jelly, etc. See my Quick Vegan Desserts for Busy Mums During the Holiday Season post for more deets on how to make them. Psssst, they're gluten-free too!
PRE-PACKAGED: Justin's Peanut Butter Cups. It's so good. They come in white, milk, and dark chocolate. They also come as minis as well.
SNACKS FOR ATHLETIC TRAINING
Burning more calories than you can count, but still having to live your busy life can be GRUELING when you don't have adequate fuel. Make a point of chomping down on these protein-packed gifts from god the next time you're between training and running errands.
PRE-PACKAGED: Vega protein bars. Another thing I've eaten a million times. Entirely plant-based and nutritious, these bars will help you feel on cloud 9 after a vigorous gym session.
SNACKS FOR ROAD TRIPS
Because we all need a little snacking for when we're on the road!
MAKE YOUR OWN: Sun-dried tomato hummus and crackers. SO. Bring your own crackers. Ritz or gluten-free chia or flax ones like I suggested? Bring a cooler, get ice on the way. Store your hummus in there. Oh yeah. It's a party. Get the full recipe here: https://www.servedfromscratch.com/sun-dried-tomato-hummus/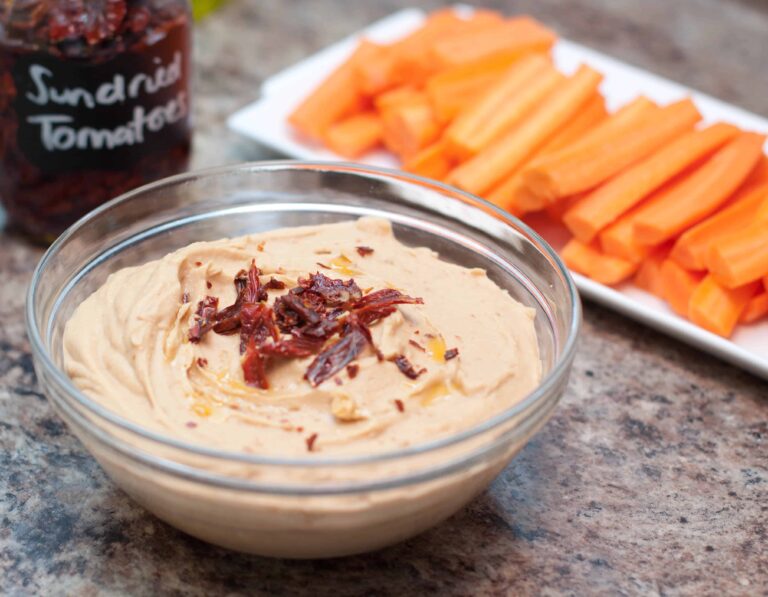 PRE-PACKAGED: Fritos or Pringles. Or both? Totally up to you. I had no idea these snacks were even vegan until now! A great, convenient gas station indulgence.
Did you notice our Violife Cheese in the mix?
That's right; Vegan Cheese Shop carries a vegan cheese Snack Bundle where you can buy 4 of the Violife cheeses for 15% off the total price if you were to buy them individually. Save 20% when you subscribe. We stock:
WHAT WAS YOUR FAVOURITE VEGAN SNACK IDEA?
Throw it together, take a bite, and tag @vegan_cheese_shop on Instagram for a chance to be featured on our page! Share with our Vegan Cheese Recipe Club on Facebook with a large community of other plant-based foods to spread your creations and get inspired by others!
Also be first to receive our newsletters by signing up to receive them.
May these snacks keep you feeling full and satisfied in the morning, afternoon, evening, and late at night. Until your next big meal, that is! So, until then, happy snacking.
| | |
| --- | --- |
| |  About the Author |
| | Hello! My name is Rebecca, and I am a lifelong foodie. Now, VEGAN foodie, aiming to provide the best, most fun advice I can on all things plant-based. Join me on a quest always to bring you the best. Always vegan and always food related. Cheers. My Instagram & My Blog |